A data-backed study by a video production company found that including a video on an existing post can increase organic traffic by up to 25 times. That is probably why many website owners now include videos on their sites. Videos provide many benefits for a website's googlr ranking, but most webmasters don't know that they can also have some negative impacts. In order for us to effectively use videos on our websites, we must do proper research first.
This post will give you a good quick overview of how videos may harm or assist your website's ranking. Additionally, we would tackle some ways to overcome the negative effects of the improper use of videos. So let's dive in;
On the positive side
Videos on websites can take many different forms. Some may be simple recordings of someone speaking, while others may be more interactive and interactive. They may also be animated or live-action. Regardless of their form, though, all videos have the potential to engage viewers in a way that text alone simply cannot. Here are some ways videos can help your website;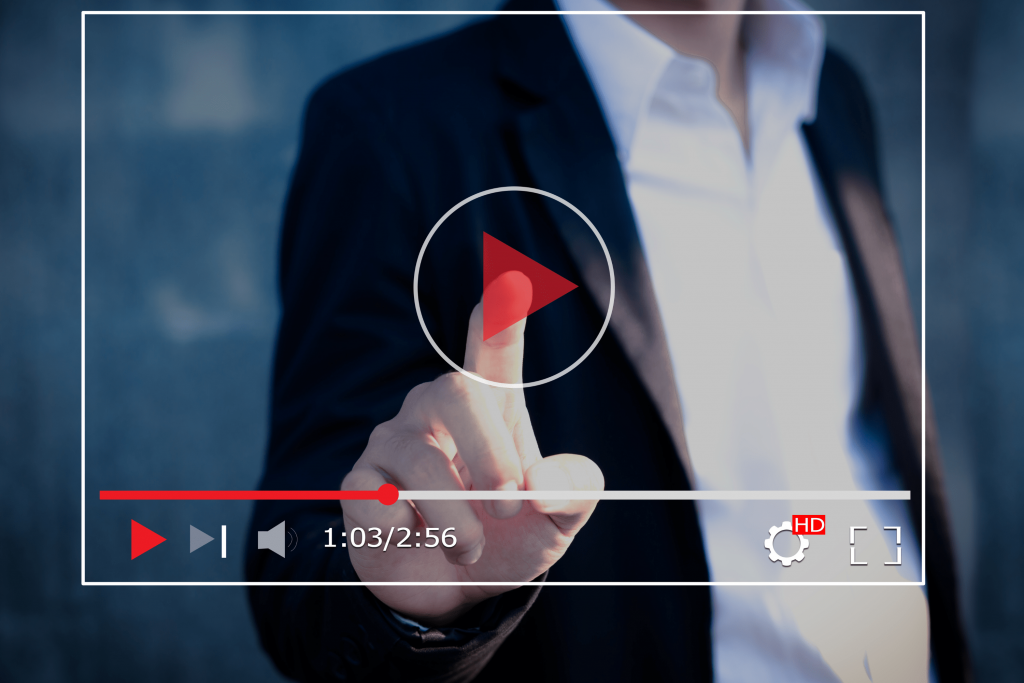 Videos improve dwell time
If you're seeking a strategy to maximize the amount of time people spend on your website, videos are a great option. According to research, people prefer to watch a video all the way through than read an article. This implies that adding videos to your site can help keep people's attention focused on your content.
In addition, videos can also be a more engaging and visually stimulating way to communicate information than text alone. As a result, incorporating videos into your website can effectively improve dwell time and keep visitors engaged with your content.
Videos reduce bounce rate
Studies have shown that websites with videos tend to have a lower bounce rate than those without. By offering a mix of text, images, and video, you can keep viewers on your site longer and encourage them to explore other pages.
If someone watches a video on your site and then clicks away, it would not readily be considered a bounce. By adding video as an event on your pages, you're signaling to Google that an interaction has taken place. This helps prevent the visit from being treated as a bounce and can result in a higher ranking in the search results.
Videos improve click-through rate
The click-through rate is the percentage of visitors who click on a link to your website. It's another key metric for SEO because it indicates how effective your website is at getting people to click on it.
Videos improve click-through rates by making your website more visible in search results. Whenever anyone searches for a term linked to your video, they are more likely to see your video than a text-based article. This is because videos are given preferential treatment in search results.
Videos have the potential to go viral
Videos have the potential to reach a wide audience very quickly. If a video is particularly funny, heartwarming, or shocking, it can be shared hundreds or even thousands of times, giving it the potential to go viral. If your video goes viral, it can generate a lot of traffic to your website in a short period.
While there's no assurance that your video will go viral, it's certainly possible if you create a well-made and engaging video. And if it does, the benefits to your website's Google ranking can be significant.
On the negative side
While videos can be a great asset for your website, poorly optimized ones can actually hurt your ranking if not used correctly. You should only include optimized video to ensure that it's contributing to your website's ranking rather than harming it. Here are some ways that videos can harm your website's ranking;
Videos can make your site slow
Videos can often be a major contributor to sluggish loading times. Whenever a user visits your site, their browser has to load the video file as well as the accompanying audio and text. This can utilize a considerable amount of bandwidth and make your site slow to load, especially for users with slower internet connections.
This can frustrate viewers and cause them to click away from your site. In addition, Google's algorithms are designed to prioritize sites that load quickly, so a slow-loading site is likely to rank lower in search results.
Videos can be difficult to index
Search engines crawl and index videos differently than they do text and images. One issue is that videos often don't have traditional text-based titles or descriptions. This can hinder search engines from understanding what the video is about and how to categorize it.
In addition, videos are often much longer than written articles, making it challenging to identify the most important points. As a result, indexing videos can be a time-consuming and difficult process.
Videos are subject to censorship
While it's rare, there have been instances where YouTube and other video hosting platforms have accidentally censored videos. If your website focuses primarily on video content, your rating may suffer as a result.
Censored videos are often removed from search results and are no longer available. This can cause a significant drop in traffic to your website if a censored video is removed.
Tips on how to overcome the negative impacts of poorly Optimized Videos
Optimize for speed
When it comes to website speed, every little bit counts. One easy way to speed up your site is to compress and shorten your videos online using video editing software. This can decrease the file size and speed up download times.
You can also use a content delivery network or CDN to serve your videos. A CDN distributes copies of your media on servers worldwide, so visitors can download the video from the server nearby.
Moreover, you should consider using lazy loading for your videos. This means that the video will only start loading when the user scrolls down to it on the page. Lazy loading can help improve site speed by reducing the amount of data to be loaded all at once.
Optimize for Google indexing
Optimizing your videos for indexing by the Google algorithm is not as difficult as it may seem. One simple step you can do is choose a catchy and descriptive title that accurately reflects the content of your video. This will help potential viewers know what they can expect, and it will also help Google index your video more accurately.
Transcribing the audio of your video into text is also a good idea. This will make it easier for search engines to understand the content of your video and index it accordingly. You can also include closed captions to your videos, which can improve accessibility and boost your SEO.
Lastly, be sure to include keywords in the tags and description of your video. This will help Google match your video with relevant searches, making it more likely to appear in search results.
Adhere to Google's guidelines
Google has strict policies regarding the use of video, and failure to comply can result in your videos being removed from the site. In addition, you may also be subject to fines or other penalties. To avoid any problems, familiarize yourself with Google's video guidelines before uploading any videos.
If you're creating videos to post online, following Google's guidelines for video best practices is important. Google's guidelines are designed to help you create high-quality content that is helpful and relevant to users. It covers everything from creating transcripts and captions for your videos, ensuring that your videos are mobile-friendly, and using industry-standard codecs.
Final Words
Videos can help improve your website's ranking, increase your website's visibility, and attract more visitors. However, if they are not optimized properly, they can have the opposite effect. They can make visitors annoyed, remove your site from search results, or even be penalized.
By having this article as a guideline, you can have a little idea of how you can optimize and utilize your video for your website. You can minimize the negative impacts of poorly optimized videos and make sure your videos are working for you.