Usually, when the video feeding to the device is not in sync with the display of the chrome, an artifact occurs. The non-matching refresh rates are mainly responsible for this. Due to this, a tear line appears as the phase difference changes. The lack of sync within the two equal frame rates is also the cause of screen tearing on chrome. Screen tearing generates a torn look at the edges of the object during video motion. However, it becomes less obvious when rendering varnishes in more than two borders during the similar refresh interval. It generally means that there is various narrower tear except for a single wider one. 
Ways to prevent screen tearing on chrome
The display device and software in use are the main way to prevent tearing. However, multiple buffering is the most common solution to screen tearing. Most of the systems are preferring some means of synchronization of display and multiple buffering. However, you can also opt for these ways if you want to avoid them. 
The main solution to refrain from screen tearing
Your very first task is to open google chrome first. At the upper right-hand corner of the window, you will come across with 3 horizontal line icons. Snap on it and then drive to the settings.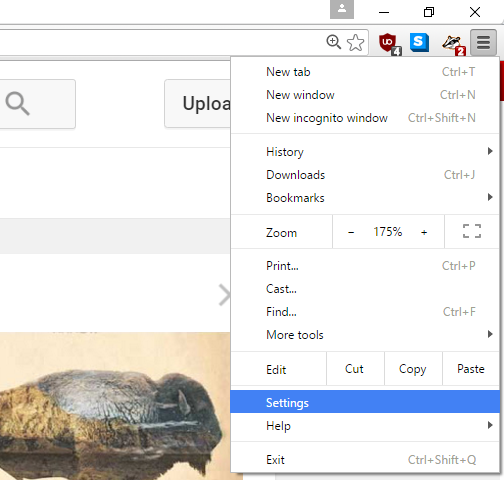 After scrolling the setting page, you have to click "show advanced settings".
Now you have to scroll the page again and again. When you will find "Use hardware acceleration when available", click it. After this, uncheck it and your problem of screen tearing will stop.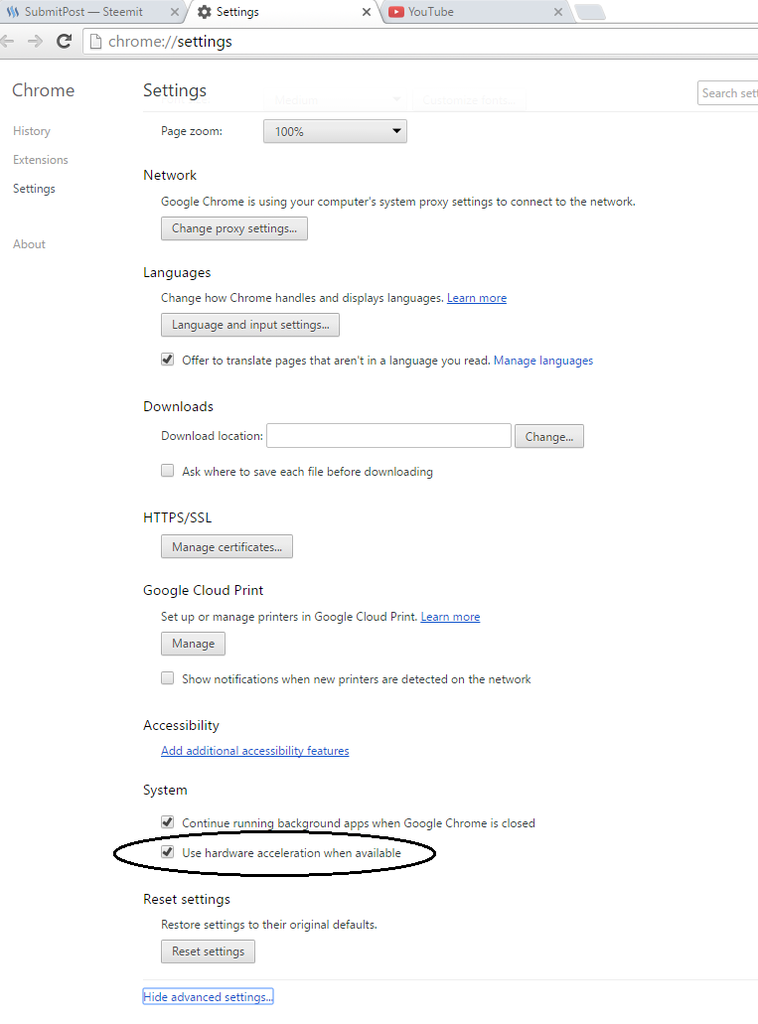 Effects of screen tearing on the monitor
If you are thinking screen tearing on chrome will hurt your computer, you are quite wrong. It will not hurt and give any sort of damage to your monitor. But it is a continuous annoyance for the gamers. As we are familiar with the cause of screen tearing so, we also know that technology like VSYNC is capable to fix it. By cracking this, you will be clever enough to run the game at the maximum framerate. But it starts to work harder and get hotter. You have to keep your temps in check to refrain from this. 
Moreover, if you want to improve the efficiency of your game make a look at the best gaming laptop cooling pads. 
Is it on G-sync or FreeSync stop screen tearing?
In most of the demanding games, gaming monitors still have to face screen tearing on chrome with on G-sync or FreeSync. If you want to avoid this phenomenon, you have to take a look at the settings of your driver. Adaptive sync technologies will help you in this regard due to framerate inconsistencies between the source, output, GPU, and display. If one of them is faster, syncing and frame pacing get thrown off. Thus, it mainly leads to the screen tearing. In this case, you have to make sure about the settings of the graphic card control panel that reflect your aims in terms of performance.  V-sync is an older solution that will help you but it has much more computational penalty. According to most gamers, it adds input lag. In the end, we come across the results that G-sync or FreeSync also become the source of screen tearing. 
Conclusion
Screen tearing on chrome is the most common problem of gaming monitors. The lack of sync between the monitor and its refresh rate is probably the main cause of it. However, you can avoid it with multiple buffering and some means of synchronization.